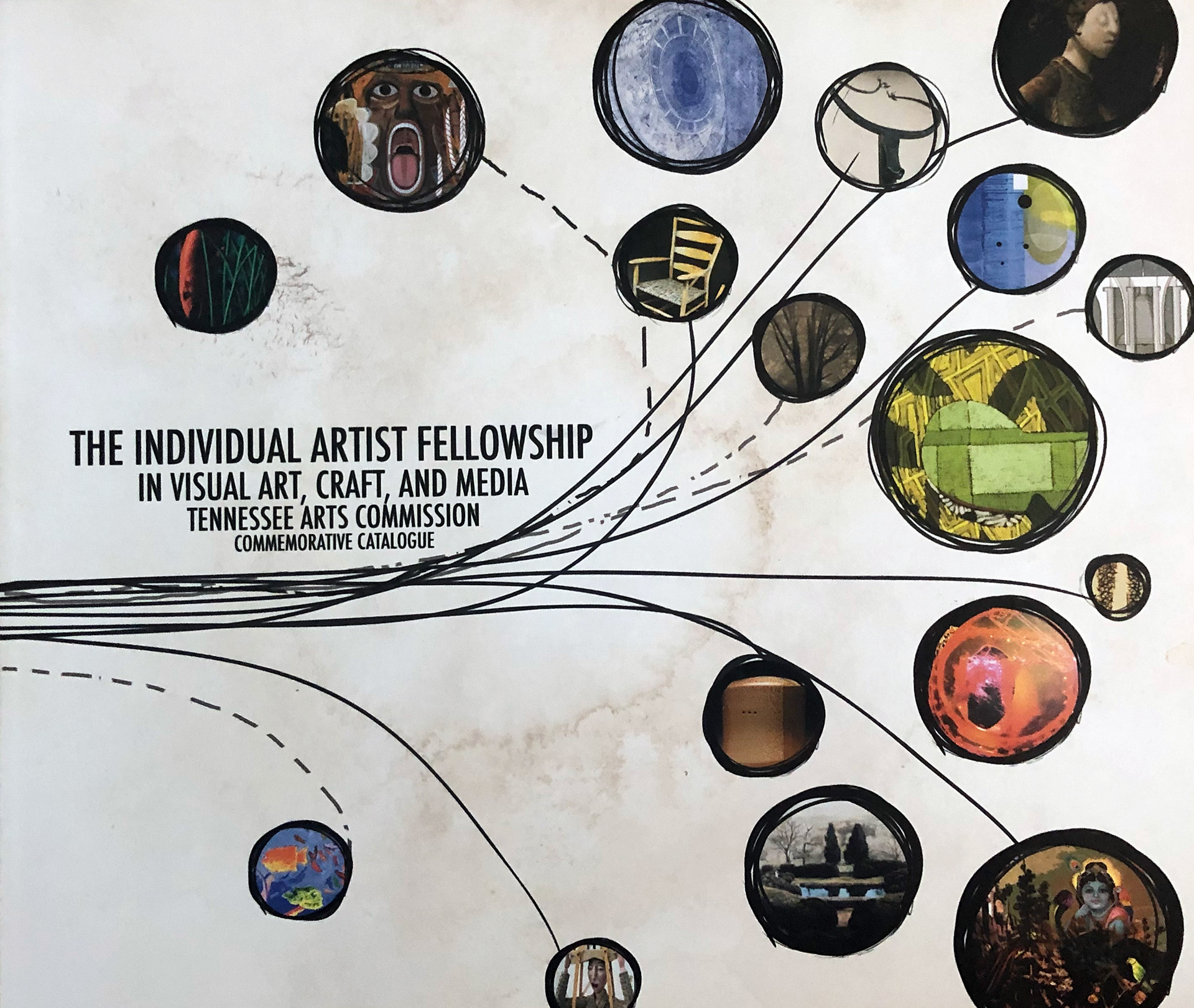 The Tennessee Arts Commission is a state agency that funds and supports quality arts experiences to ensure the citizens of Tennessee have access to and participate in the arts. This catalogue included a special look at some of Tennessee's most beloved artists as a celebration of 40 years of The Tennessee Arts Commission. I was responsible for the design and layout of half of the 164-page catalogue.
Tools: Adobe Photoshop, Adobe Illustrator, Adobe InDesign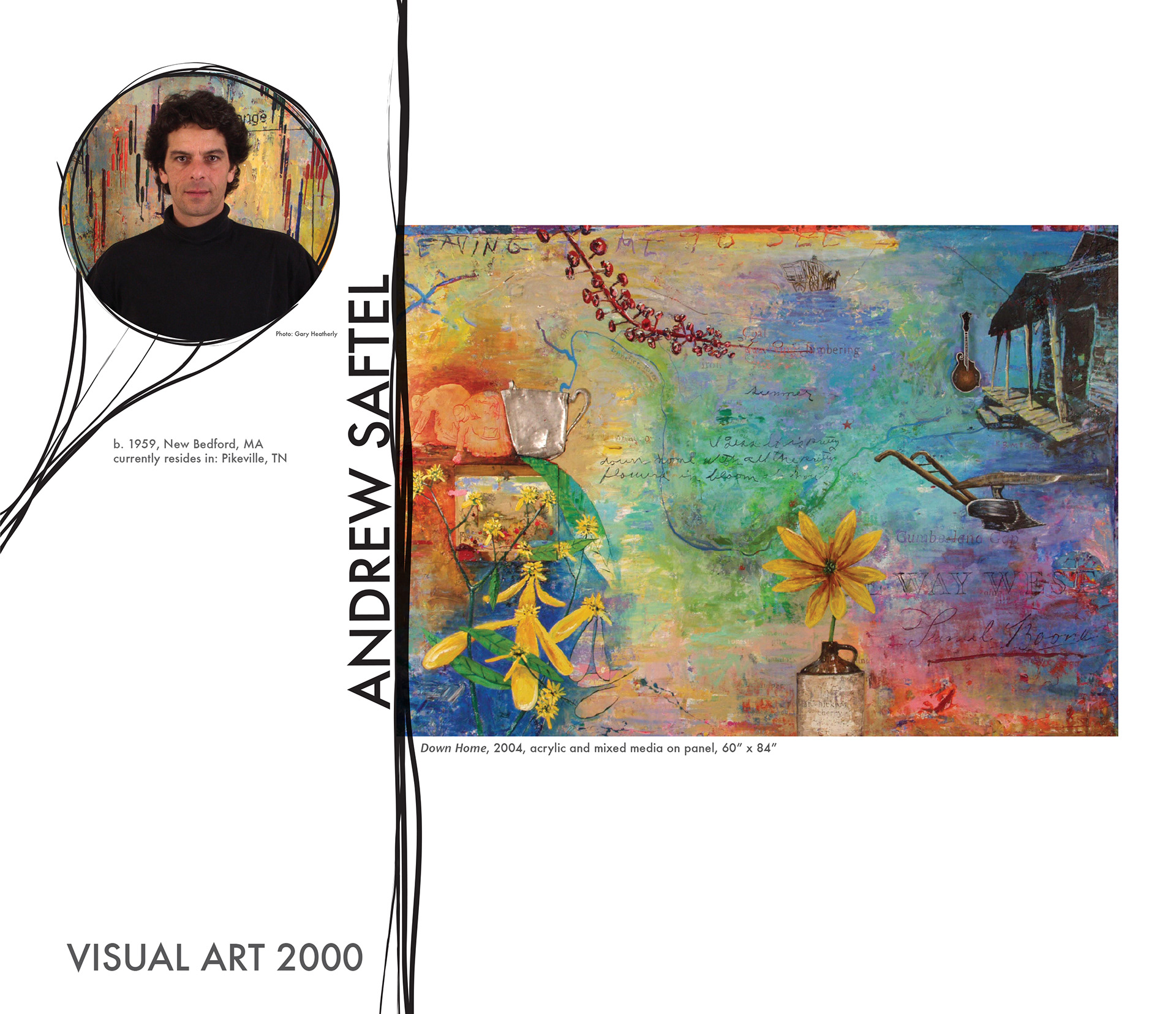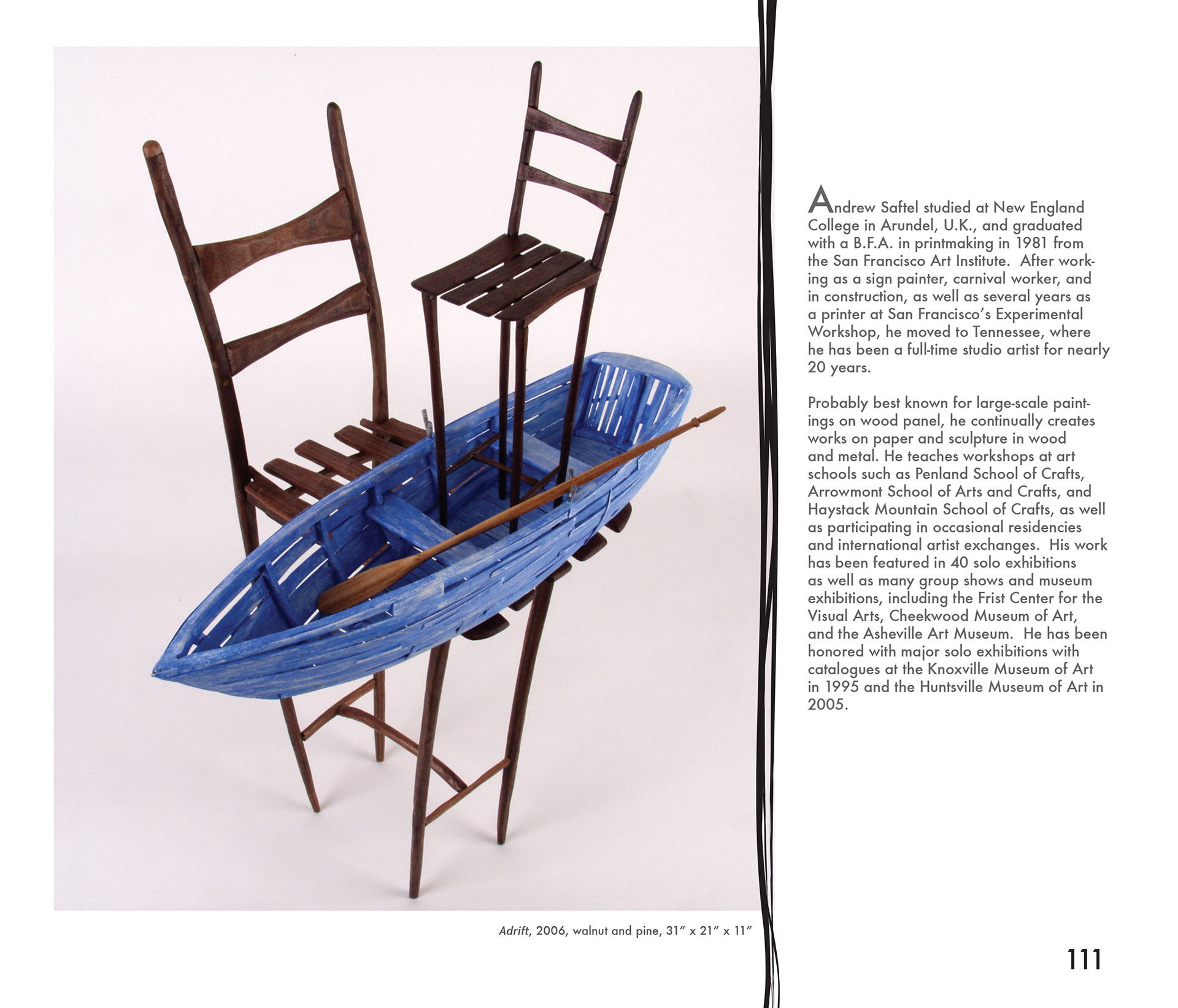 This photo shows a two-page spread on Andrew Saftel. Each artist in the catalogue has a two-page spread that includes: one artist photo, two photos of chosen artworks, and a short bio on the artist.